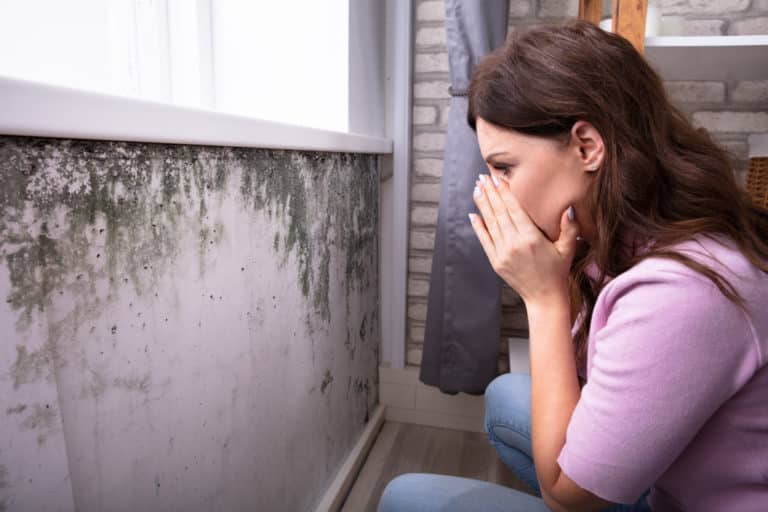 Do you suspect a mold infestation in your home or business near Bellevue? If you never dealt with mold before, the problem can be unsettling. We bet you have a lot of mold abatement questions for us. Here are some of the inquiries we get often from customers whether they be homeowners or business owners.
What Is Mold?
Mold is a fungus that proliferates in areas with ample oxygen and moisture. In nature, this is very natural. However, in human dwellings, this can be hazardous. This is especially commonplace in older buildings with a weakening structure. If severe enough, the entire building may need to be demolished.
Why Does It Grow Inside?
Mold releases airborne spores. In the right environment, this causes the fungus to spread to other areas. A professional cleanup crew can determine the source of the mold growth and prevent future growth from reoccurring. Homes where hoarding is prevalent are also more prone to mold. This is due to the excess junk creating more surface areas for mold to form.
When Does Mold Become a Problem?
Mold especially becomes an issue when you see large splotches of black or green streaks. In addition, you may also smell a musty-like odor. If you notice these symptoms, then it's time for mold abatement services.
Have Mold Abatement Questions Near Bellevue?
The crew at Affordable Environmental near Bellevue is more than happy to answer your mold abatement questions. We have the tools of the trade to detect and eliminate mold. We also put in measures to prevent future occurrences. Our specialties are diverse and also include asbestos abatement and biohazard clean-up.
Call Us For Your Mold Abatement Questions Near Bellevue
Serving Seattle, Everett, Kirkland, Bellevue, as well as those from Seattle to the Canadian Border, including Whidbey Island, Point Townsend & Oak Harbor 
---
Posted on August 24, 2022 | Published by Ignite Local | Related Local Business