Expert Biohazard Clean-up in Western Washington
For professional and affordable biohazard clean-up in the greater Seattle and Western Washington area, contact Affordable Environmental. We're licensed, bonded, insured and fully certified to complete all aspects of residential, commercial, and industrial biohazard clean-up. With 30 years' experience and an A-rating on Angie's List, discover why clients from Seattle to the Canadian border contact us first.
Expert Biohazard Clean-up
The removal and disposal of hazardous and sharp items such as needles can be dangerous. For your safety and ours, we work with regulatory agencies to ensure all hazardous materials are disposed of in a safe and proper manner. Affordable Environmental's highly-trained and experienced specialists are capable of handling a wide variety of clean-up situations.
Crime Trauma Scenes
Natural Unattended Death
Homicides & Suicides
Vehicle Accidents
Industrial Accidents
Sharps Clean-up
Homeless Camp Clean-up
Our specialists are experienced in the bio-hazardous clean-up of homeless camps which can host a wide variety of unwanted and dangerous materials requiring special care during removal.
Crime Scene & Unattended Death Clean-up
Our experience with crime scenes clean-up is unmatched in the greater Seattle area. You can count on Affordable Environmental to get your scene cleaned without attracting the press or other unwanted parties, and you can rest assured we'll handle your situation with the utmost respect.
Animal Hoarding Clean-up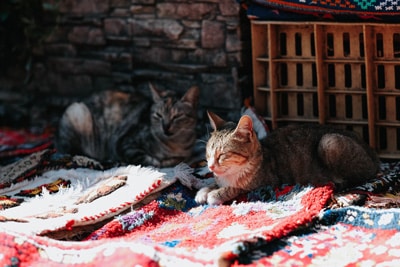 We work with the appropriate private and governmental agencies to provide the greatest amount of care to wounded or suffering animals. Equipped to handle all aspects of animal hoarding clean-up, we remove damaged furnishings and building materials along with any unpleasant odors.
Proper Decontamination is Important
The professionals at Affordable Environmental understand the need for proper decontamination after a traumatic incident. Our certified technicians remove any biohazards still present after physical clean-up is finished. In addition to bio-hazard cleanup, contact us for expert assistance with demolition, asbestos removal and hoarding clean-up.
Respected & Affordable Biohazard Clean-up in Western Washington
Serving clients from Seattle to the Canadian border, including Kirkland, Redmond, Bellevue, Issaquah, Woodinville, Bothell, Everett, Edmonds, Mill Creek, Lynnwood, Marysville, Arlington, Mt. Vernon, Burlington, Bellingham, Whidbey Island, Point Townsend and Oak Harbor