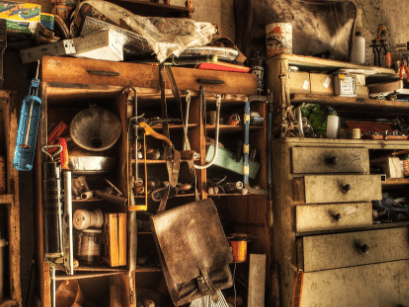 People tend to think of collecting and hoarding as the same thing. While there are similarities, the meanings are not identical, and there are key differences. Learn to distinguish the difference and why hoarding requires the attention of a hoarding cleaning crew. Here are the main differing points to keep in mind.
Collecting
Generally, you don't need a cleaning specialist for a home belonging to a collector. Collecting refers to the accumulation of specific items that the collector is passionate about. Examples include vintage furniture that the collector may refurnish and go through a painstaking process to acquire. 
Hoarding
Hoarders collect items with no significant value. The items are random, and the hoarder accrues them simply out of habit and reluctance to dispose of unwanted materials. Hoarders accumulate a number of items, such as newspapers, broken electronics, clothing, etc. The result of hoarding these items leads to the home becoming unkempt, filthy, and even unsanitary. Hoarding is often a symptom of a deeper underlying problem, such as chronic depression.
Sometimes, when we perform demolition on an old home, it's because the residence has been subjected to years of neglect. Homeowners have accumulated so many items that have led to issues like pest infestations and mold growth.
Collecting and Hoarding in Everett Are not the Same
Collecting can be a great way to partake in a hobby. Hoarding, on the other hand, is a negative behavioral pattern that can lead to residential issues. If you know someone who is a hoarder, contact Affordable Environmental in Everett to schedule a cleanup. We remove all unwanted items and can perform additional services like bio-hazard cleanup if necessary. We perform all remediation work to industry standards and make your home livable.
Collecting and Hoarding in Everett Explained
Serving Seattle, Everett, Kirkland, Bellevue, as well as those from Seattle to the Canadian Border, including Whidbey Island, Point Townsend & Oak Harbor
---
Posted on 06/24/2022 | Published by Ignite Local | Related Local Business