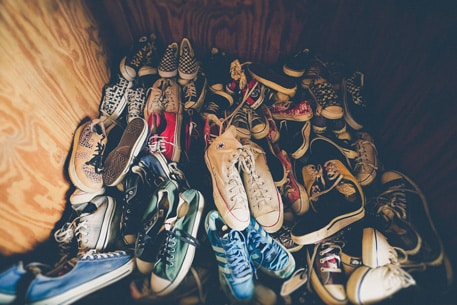 Are you concerned that someone you love has a hoarding behavior in Kirkland? Hoarding can be a difficult habit to deal with. Unlike collecting, hoarding leads to a sense of shame. While you may believe the ideal solution is to hire a cleanup specialist ASAP, the initial step in the recovery process is being able to identify the symptoms associated with the condition. Keep the following symptoms in mind when determining if a family member has uncontrollable hoarding behavior.
Unusable Rooms
Clutter is one thing, but hoarding is outright debilitating. Hoarders will slowly fill the rooms in their home from floor to ceiling. For this reason, hoarding cleanup is often a hard and long endeavor. It can take a long time to reclaim the filled spaces within the home.
Lack of Organization
Hoarding is also identifiable by the noticeable lack of organization. While many collectors often know exactly where certain items are, regardless of how many they own, hoarders have no idea where items are placed. In fact, cleaning contractors often find that belongings are stored haphazardly and randomly wherever there's space.
Items Have No Sentimental or Monetary Value
Another sign of hoarding is that the accumulated items have absolutely no value. The stuff, for all intents and purposes, consists of items that are thrown away in normal households. Common examples include catalogs, broken electronics, and newspapers.
Do You Recognize Hoarding Behavior in Kirkland?
Do you require hoarding cleanup services in Kirkland? If you've noticed any of the aforementioned symptoms, it may be time to speak with a cleanup company. To get industry advice, high-quality services, and stellar client care, contact Affordable Environmental in Everett today. Our licensed and seasoned contractors are also available for other residential, commercial, and industrial cleaning services, including biohazard cleanup, demolition, and asbestos abatement.
Hoarding Cleanup Experts in Kirkland
Serving the communities of Seattle, Everett, Kirkland, Bellevue, as well as those from Seattle to the Canadian Border, including Whidbey Island, Point Townsend, and Oak Harbor
---
Posted on November 23, 2020 | Published by Ignite Local | Related Local Business