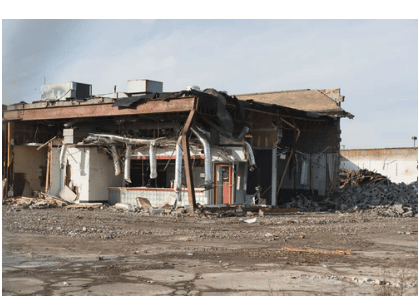 Do you have plans for demolishing an existing building in or around Bellevue, Washington? Generally, the process is easier for residential homes, while commercial facilities require larger equipment and a lengthier setup. Regardless of the scope, some demolition preparation is in order on your end. Here are some ways to adequately prepare for the project to ensure a smoother process for everyone involved.
Schedule Asbestos Removal
In some instances, you may need to arrange for asbestos abatement or removal before demolition work can be done. A professional can assess whether this is necessary. Demolition of a building with untreated asbestos can create a serious safety hazard to the general public.
Obtain the Needed Permits
You'll need to acquire the right permits from the city beforehand. The demolition company will be able to assist you and provide more details on how to get the permit and the proper channels to go through. Begin the permit acquisition several weeks in advance since the approval process can take up to several weeks.
Disconnect All Utilities
Be sure to disconnect all utilities before the date of demolition. If any of the power is left on, this can lead to unnecessary delays, not to mention it can be a safety hazard. Confirm and double-check with the utility company that everything is indeed shut off.
We Assist with Demolition Preparation Near Bellevue
Do you need to have a building demolished in or near Bellevue? Contact Affordable Environmental in Everett to schedule a consultation and get more information on how to proceed. One of our technicians will provide all the logistical information and the appropriate demolition preparation required on your end. Apart from demolition work, we also provide mold removal and biohazard cleanup.
Demolition Preparation Guidance Near Bellevue
Serving Seattle, Everett, Kirkland, Bellevue, as well as those from Seattle to the Canadian Border, including Whidbey Island, Point Townsend & Oak Harbor
---
Posted on December 23, 2021 | Published by Ignite Local | Related Local Business