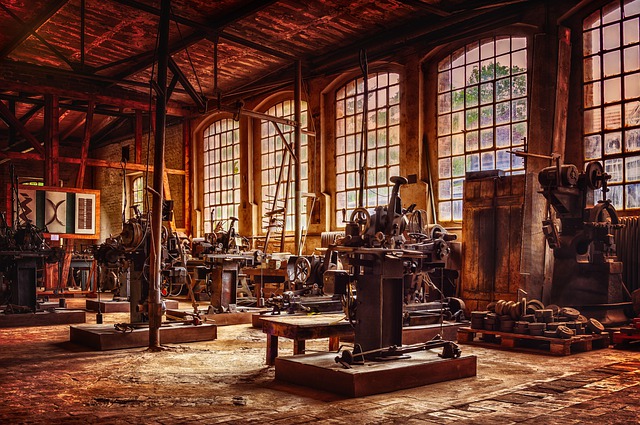 Do you need industrial equipment removal for your warehouse or facility in or around Everett, Washington? Perhaps you have outdated equipment that needs to be transported or moved to a scrapyard. Whatever the case, it's best to seek assistance from a cleaning crew. Find out what's entailed in the process of heavy equipment transportation/disposal.
Initial Assessment
Some warehouses hoard old equipment, allowing the bulky units to accumulate over the years. A contractor will need to assess your facility to determine your specific needs based on the quantity and type of equipment to be removed.
Removal
Once the scope of the project has been established, the contractor will provide an estimated timeframe, which may range anywhere from a few hours to several days. Additional servicing, such as bio-hazard cleanup, may also be required if chemicals are involved. Whatever other services are required, we'll inform you before beginning the removal process.
Results
Once the job is complete, enjoy the end result of a more spacious and cleaner space for you and your crew. This can be a contributing element in promoting work morale and productivity. We remove all large industrial equipment and follow all safety standards in the process. This also ensures no damage is done to your warehouse as the equipment is hauled away.
Require Industrial Equipment Removal Services in Everett?
Has your Everett facility accrued multiple equipment over the years, leading to an extremely cramped space? For professional removal, contact Affordable Environmental for a consultation and assessment of your facility. Upon inspection, we'll provide details of the project, including a cost estimate and timeframe. Apart from industrial equipment removal, we also perform similar services, including demolition work.
Industrial Equipment Removal Near Everett
Serving Seattle, Everett, Kirkland, Bellevue, as well as those from Seattle to the Canadian Border, including Whidbey Island, Point Townsend & Oak Harbor
---
Posted on November 23, 2021 | Published by Ignite Local | Related Local Business