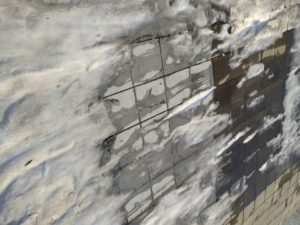 Are you worried that you may need to schedule asbestos removal services for your home in Bellevue? Because asbestos has fireproofing, insulation and soundproofing properties, it was used in thousands of different products throughout the United States for many years. As a result, it's not uncommon for homeowners to discover its presence. If you have any concerns about this potentially dangerous material, it's imperative that you speak with a clean-up specialist right away. A professional can assess your situation and make appropriate recommendations moving forward. While newer construction projects rarely have issues, many older buildings in Bellevue may need asbestos removal services in the following places:
Insulation
Professional clean-up specialists often provide asbestos removal services due to the type of insulation used during construction. This is most frequently an issue for old piping, furnace and attic insulation.
Floor and Ceiling Tiles
Other common building products used in Bellevue that require asbestos removal are floor and ceiling tiles. A professional clean-up company can assess your tiles, as well as the adhesive used during installation.
Spray-On Fireproofing
Spray-on fireproofing also frequently requires asbestos removal services. Many soundproofing products also need asbestos abatement.
Ready to Schedule Asbestos Removal Services in Bellevue?
Are you ready to schedule Bellevue asbestos removal services? Now that you've identified where asbestos may be a problem, it's time to bring in the professionals. Contact Affordable Environmental in Everett to discuss your needs today. We've served clients in and around Bellevue for years. Our highly-trained and experienced specialists consistently offer expert advice, quality results and unbeatable client care. We know how to contain and decontaminate areas properly in order to keep you and your property safe. We also have the knowledge, skills and equipment necessary to remove and safely dispose of hazardous items. Additionally, you can count on our company for superior mold removal, biohazard cleanup and demolition clean-up.
Bellevue Asbestos Removal Experts
Serving the communities of Seattle, Everett, Kirkland, Bellevue, as well as those from Seattle to the Canadian Border, including Whidbey Island, Point Townsend & Oak Harbor